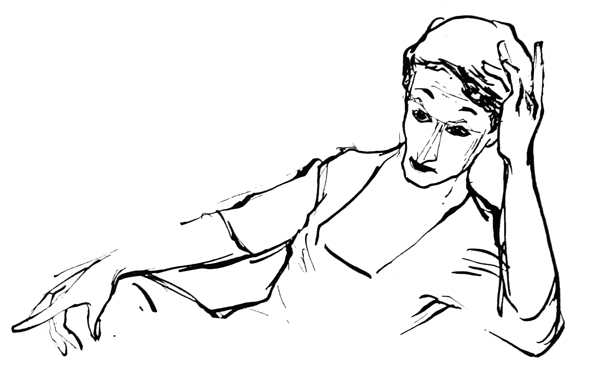 By one of those delightful and seemingly inevitable proximities to which life is always party where fiction wouldn't dare, an artist with a passion for the theatre of pantomime, ballet and circus finds herself installed in a Montparnasse atelier directly above the apartment of a young man who is a famous mime and an obliging model. The artist is Suzanne Runacher who has made an enormous number of studies—sometimes six or seven of the same brief gesture, or the same sweet or sour grimace—of the mime, who is Marcel Marceau. Marceau, student of the great classical French pantomimist Etienne Decroux, began his career in 1944 in a music hall "turn" after service in the French army. When later he toured the continent, England, South America with his own troupe, all loved his clown Bip, his mime-drama on Gogol's The Overcoat (this was filmed in Germany in 1951, has just been released), his sharp new concept of Pierrot. Marceau now busily rehearses two ambitious works for his May 28 opening in Paris before going on to the Florence Festival: Un Soir au Funambules (music of Kosma, designs by Jacques Noel) in which he recreates Deburau, the Théâtee des Funambules, the traditional Arlequin, Columbine, le Capitaine, Polichinelle, in the Romantic Epoch pantomime as seen on the Boulevard du Crime (familiar to world audiences as background of the film Les Enfants de Paradis); and Les Trois Perruques, from an old comedy of a red-haired man who changes his character with successive changes of wig. Mlle Runacher meantime is enthusiastically busy with her pen and sketch-pad—upstairs, downstairs, and at the Comédie des Champs-Elysées.
—E. W.
Want to keep reading?
Subscribe and save 33%.
Subscribe Now
Already a subscriber? Sign in below.